Fiction Addiction Publishing Services
Is writing a book on your bucket list? Already have a manuscript but don't know what to do next? Wondering if self-publishing is a good option for you?
Meet with store owner, Jill Hendrix, and get access to her wealth of experience.
Step 1: Purchase the amount of time you need here.
Step 2: Book your appointment using the links below.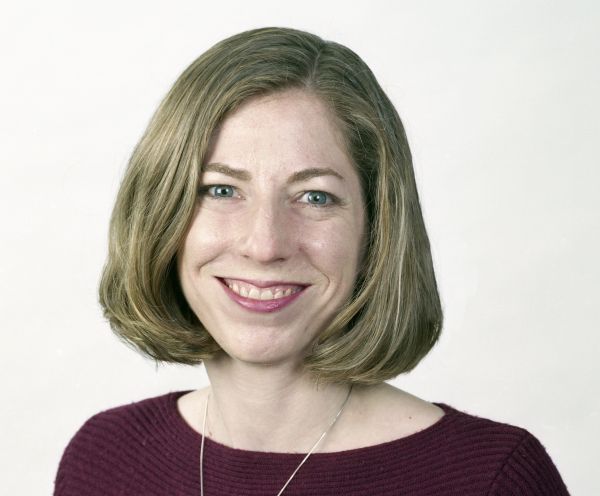 Click here

 

to set up a 30-minute appointment with owner Jill Hendrix (cost = $30).
Click here

 

to set up a 60-minute appointment with owner Jill Hendrix (cost = $60).
Our Publishing Services
We offer editing, print books, ebooks, paperback, children's books, and even author websites! Click here to learn pricing and what's included in Fiction Addiction's self-publishing packages.
Meet Some of Our Authors
John Carenen
John Carenen, a native of Clinton, Iowa, graduated with an M.F.A. in Fiction Writing from the prestigious University of Iowa Writers Workshop and has been writing ever since. His work has appeared in numerous popular and literary magazines, and he has been a featured columnist in newspapers in North and South Carolina. A novel, Son-up, Son-down was published by the National Institute of Mental Health. His debut Thomas O'Shea mystery novel, Signs of Struggle, was published in October of 2012. A Far Gone Night, the long-anticipated sequel, continues the exploits of the enigmatic protagonist and the quirky characters of Rockbluff, Iowa. John is a former English professor at Newberry College in Newberry, South Carolina. He and his wife live in their cozy cottage down a quiet lane in northern Greenville, South Carolina. He is a big fan of the Iowa Hawkeyes and Boston Red Sox.
Sara Christie
Sara Christie, a graduate of Clemson University, is a nurse practitioner. She has a passion for medical mission work and has traveled to Honduras, Cameroon, and Brazil working in various medical capacities. Sara, her husband Matt, and their son Jacob, age 9, are fans of the Clemson Tigers and on fall weekends you can likely find her at Death Valley or working in her flower beds outside. Jacob is active with Little League and youth football, and this keeps her very busy. The Wrecking Crew is a tribute to Sara's family history and their connection to Savannah, Georgia. Sara and her family live in Greenville, South Carolina.
Viveka Tolf Elworthy
Viveka Tolf Elworthy was born in southern Sweden on the shore of the Baltic Sea. Educated in Stockholm, she worked as a teacher before going abroad to Spain. When her contract there was up, she decided to give America a try -- for a year (and yes, as an au pair) -- and ended up staying for a lifetime. She fell in love with and married a widower with six children. They would add one more to the mix. In addition to her children, Viveka now has six grandchildren and lives in Greenville, South Carolina. Au Pair is her first novel.
A. Scott Henderson
A. Scott Henderson is the William J. Kenan Jr. Professor of Education at Furman University. Born and raised in West Palm Beach, Florida, he is the author/editor of four non-fiction books. His poems have previously appeared in Chelsea Station Magazin and Smartish Pace. Scott has lived in Greenville, South Carolina, since 1995.
Davis Horner
Davis Horner (author) has been a freelance writer for many years as well as a staff features writer for The Edge, Creative Loafing, The Point, The Travelers Rest Monitor, and other publications. He has published poetry and short stories in regional and national literary journals.
Kathleen Horner
Kathleen Horner (illustrator) is a professional artist and photographer having been involved in free lance work for over 30 years. She is also an avid amateur astronomer and highly active in her local astronomy club and for years has contributed her Astro Crafts blog with Astronomers Without Borders, home of the world's largest community-based astronomy programs. Her love of astronomy and the night sky feeds her inspiration and passion to create artistically rendered earth and night sky digital photography artwork. In addition, she is owner of Flower Sculptures and sells her custom designed artwork to the museum industry nationally.
Sue Lile Inman
Sue Lile Inman has taught English at Clemson and Furman universities, and has published prose and poetry in regional magazines and literary journals. A founding member of Emrys Foundation, she served as the Emrys Journal's first editor and is a past president of its board. Her published books include poetry -- Voice Lessons (1998) and Miriam in the Wilderness (2005), and nonfiction -- Growing in Faith: A History of Westminster Presbyterian Churc, 1947-2007. Since 1963, Sue and her husband Sam have made their home in Greenville, SC, and have four adult children and four grandchildren. Year of the Snake: 1989 is her first novel.
Diecy Lawrence
Diecy Lawrence Gray Brennemann was born in 1918 and reared in Inman, S.C. She is the mother of four children, grandmother to nine, and great-grandmother to ten. She loves poetry and has written on every subject imaginable. She has been a pioneer for women in the real estate business for over 40 years in Spartanburg, S.C.
Jeffrey Lefko
Jeffrey J. Lefko has combined a professional healthcare management career with an avocation for writing children's stories for his nine grandchildren. Two of those stories have already been shared with other children in book form: Solomon Squirrel's Amazing Chanukah Adventure and Solomon Squirrel's Amazing Washington, D.C. Adventure. All of Jeff's stories offer a special message, but Morrie & Dorothy is particularly special to him, as the main characters are a tribute to his parents, who, during their lives together, demonstrated an unending and selfless devotion to each other. Jeff lives and works in Greenville, SC.
Beth Lindsay Templeton
Beth Lindsay Templeton, Founder and CEO of Our Eyes Were Opened, Inc., is a public speaker, Presbyterian minister, retreat leader, and writer. For many years, she worked at United Ministries, a non-profit in Greenville, South Carolina, where she worked with both "the have-nots" and "the haves." Since 2007, she has focused on a ministry with "the haves" so they can enlarge their thinking about people who live in poverty in order to reduce judgment and increase compassion.
Beth works with congregations, schools, universities, medical facilities, women's groups, civic groups, and businesses in Greenville and around the country. She is the author of nine books. Beth is a graduate of Presbyterian College and Erskine Theological Seminary. She and her husband have three married sons and five grandchildren.
Shirley Proctor Twiss
After 24 years teaching special-needs students, enjoying the growth of her three children, and following her husband's career to different locations, retirement gave Shirley Proctor Twiss the chance to fulfill her lifelong dream of becoming a published author. Shirley, who refers to herself as a story keeper, lives in Greenville, South Carolina. Myra is her fourth book.
Sandy Wells
Sandy Wells was born and raised in Atlanta, Georgia, and spent many summers in Jacksonville, Indian Rocks, and Lakeland, Florida, with his aunt and grandparents. After college and the Navy, he entered the business world as a salesman. He moved to Greenville in 1975 with his wife and daughters, to work with an industrial equipment distributor. During his 39-year career, Sandy was in sales, management, and design. He is now retired and enjoys visiting his two married daughters and three grandchildren. Sandy began writing humorous and memorable stories about his family after his mother died. You Did WHAT? will leave fond memories for his children and grandchildren to enjoy about their family.
Brian Woolf
Brian Woolf is a speechaholic. He loves listening to speeches, thinking about them; and he loves reading and studying them -- their makeup, their message, their "music" -- to discover their magic. It wasn't always so. In High School he avoided entering the annual speech contests as if they were Zika mosquitos. While at University he "bombed" with a speech at a major black-tie dinner. At 22, in his first job, he knew he needed speaking help. Toastmasters clubs were just being introduced to his native New Zealand. He joined. He learned. He gained speaking confidence … enough to subsequently use the skills learned to graduate with Distinction from the Harvard Business School with its two-year program of dialog-based case studies. In later years, he has spoken extensively, including at conference on five continents. Toastmasters plays a key part in his life. Brian has been an active member in clubs in New Zealand, Ireland, and six States in the USA. He has won seven District (State) Speech Contests -- and lost many more (which is when intensive learning occurs!). In 2003, he was one of the nine finalists in Toastmasters World Championship of Public Speaking. Mastering communication skills helped him not just at Toastmasters but also in the business world and as an author, where the art of simple, clear communication guided his writing of three marketing books. In this book Brian shares many of the lessons he wished he had learned decades ago with the hope that it will speed up your speaking journey.