For Local Authors
Fiction Addiction Self-Publishing Services
We help local authors publish. Click for more information and/or to schedule an appointment with store owner, Jill Hendrix.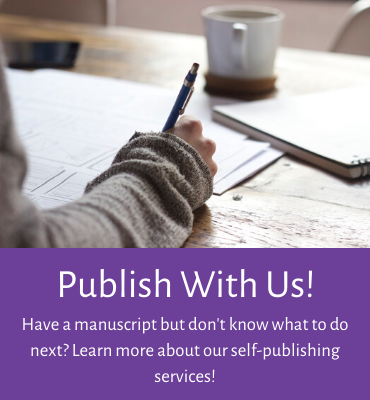 Stocking Your Books
If you live in the Carolinas or your books are set in North or South Carolina, we would be happy to stock your books at Fiction Addiction. 
If your books are available on a returnable basis from Ingram at standard discount then we will place them on our next order and keep them in stock for 6 months. Stocking after that time period will depend on sales. 


If your books are not available from one of our distributors or are only available on a nonreturnable basis then we charge a processing fee of $25.00 per title and will take 2-5 copies of each book on consignment. The processing fee covers our time entering books in the system and contacting you quarterly regarding sales/payments. Please review our consignment agreement. Note that we do not pay freight for consignment books -- they must be dropped off or the freight paid by the author.
If you don't wish to leave your books on consignment with us, click here to learn about and sign up with the Ingram Spark program, where you can manage the printing and distribution of your books, including making them available to us (as long as they are available on a returnable basis and at standard discount), as well as other retailers.
In return, we ask that you mention Fiction Addiction as a sales outlet when promoting your books and consider linking to us on our website. We can provide you with a targeted link that we will take customers directly to your books.
Events
If you will be speaking to a local bookclub, please let us know so that we can make sure we have adequate stock on hand. 
If you will be doing any local school visits, please refer us to the school as a source for your books. 
If you would like to be considered for a virtual event, please email us an event request. If you are self-published or with a small press that is not distributed by a major New York publisher then we charge an event promotion fee. Please see our small press virtual signings document for information about virtual events and fees.
Official Source for Personalized Copies
If you frequently get requests for signed or inscribed books, but are tired of dealing with shipping, money handling, etc., Fiction Addiction would be happy to be your exclusive source. You would simply direct your readers to our website and we would arrange a schedule for you to stop by and inscribe any orders received. Fiction Addiction would handle all the payment and shipping.
Email us a request to become your official provider of signed books.
See the list of authors we are currently providing this service for.
Galleys/Advance Copies
If you are a local author with a publishing contract with a New York publisher, we would love to get an advance reading copy of your forthcoming book so that we can help start some early buzz for you. We can read print or digital galleys. They can be sent to the store at:

Jill Hendrix
Fiction Addiction
1175 Woods Crossing Rd #2
Greenville, SC 29607
Writing Group Resources
Many authors are part of a writing group. Click here to see a list of local writing groups. The link contains contact information, so if you are interested in joining, please contact these groups directly.
If your group is open to the public but is not listed, please contact us if you would like your group added to our web page.
Support Fiction Addiction Through Bookshop and Kobo Ebooks
If your book is available in print, please list Bookshop as a source for ordering your book, alongside Amazon and/or Barnes & Noble. Bookshop supports independent bookstores, instead of competing with them. You can create your own Bookshop affiliate account as an author or you can use our affiliate link when linking to your book. To use our link, simply replace ISBN with your ISBN in this URL: https://bookshop.org/a/25/ISBN (such as https://bookshop.org/a/25/9781938383045) 
You can also link to Fiction Addiction directly by replacing the ISBN in this URL: https://www.fiction-addiction.com/si/ISBNN.html. Make sure to leave the N, such as https://www.fiction-addiction.com/si/9780985112202N.html 
If your book is available as a Kobo ebook, we would greatly appreciate it if you would include our affiliate code in any Kobo links on your website. All you do is add ?utm_medium=web&utm_source=ABA20G7881 to the end of whatever URL you were planning to use. For instance, the regular link to my dad's book, Penelope, is http://store.kobobooks.com/en-US/ebook/penelope-a-novel-of-new-amsterdam. The version with our affiliate code is: http://store.kobobooks.com/en-US/ebook/penelope-a-novel-of-new-amsterdam?utm_medium=web&utm_source=ABA20G7881. With the code, if someone creates a new Kobo account from your link, they become an affiliate of Fiction Addiction. The code does not affect pricing or customers who already had a Kobo account. 
If you control your ebook rights then it is free to publish your book on Kobo. Simply visit Kobo Writing Life to learn more. If you need help converting your book to epub format, my dad sells this service to authors. Just email me and I'll put you in touch with him.
For more information, read our Kobo FAQ.
Regional Authors
Click here to see our stock of Regional Authors!
Click here to learn about regional e-only authors!