About Us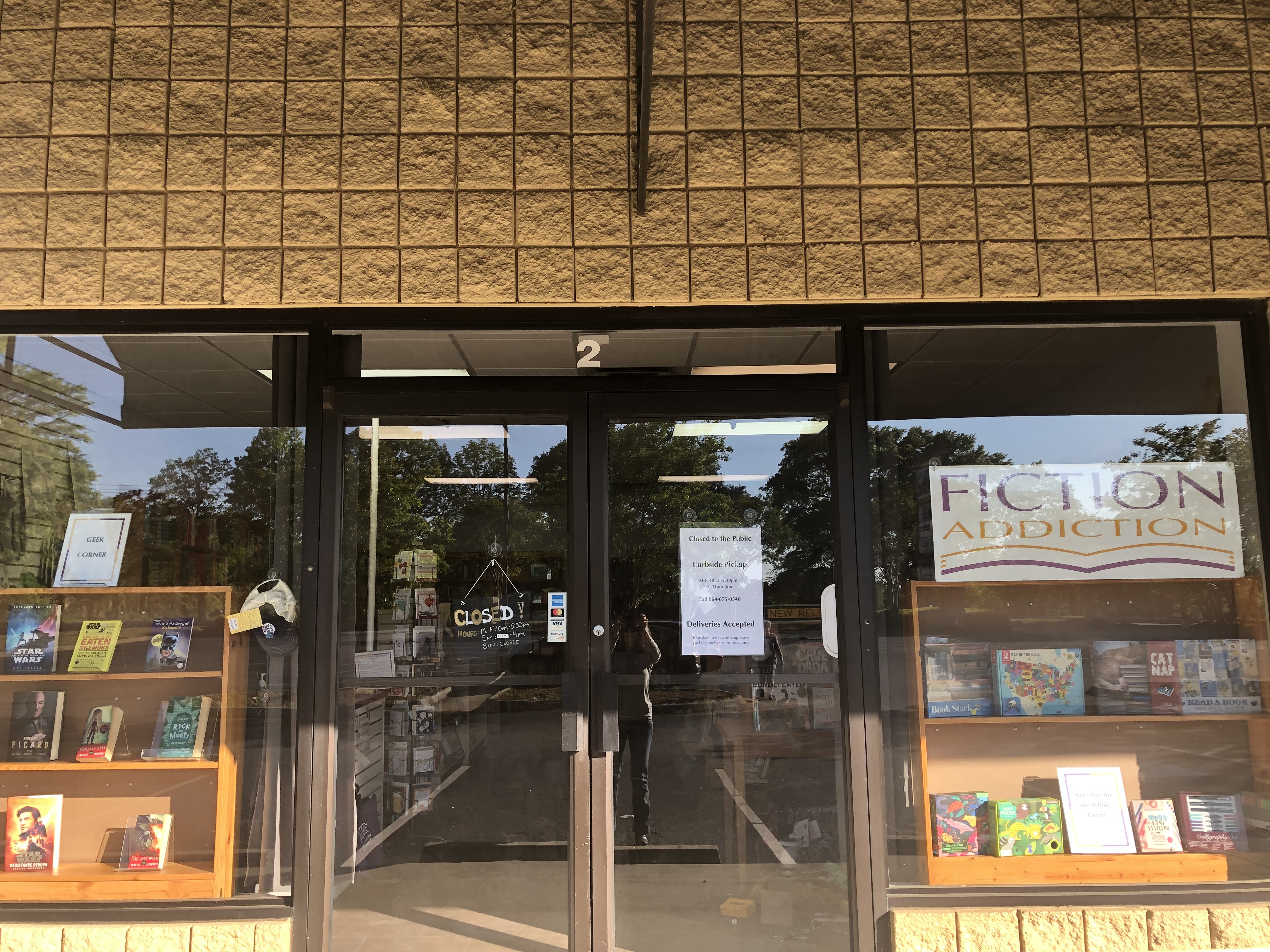 Fiction Addiction, founded in 2001, is an independent bookstore on the east side of Greenville, SC. We are in the Shops by the Mall center behind Haywood Mall, alongside Southern Fried Green Tomatoes, Jimmy John's, and Boardwalk.
We sell new books of all flavors: fiction and nonfiction, paperbacks and hardcovers, and books for adults and children.
We also carry gift items, host numerous author events, and can special order books we don't have in stock.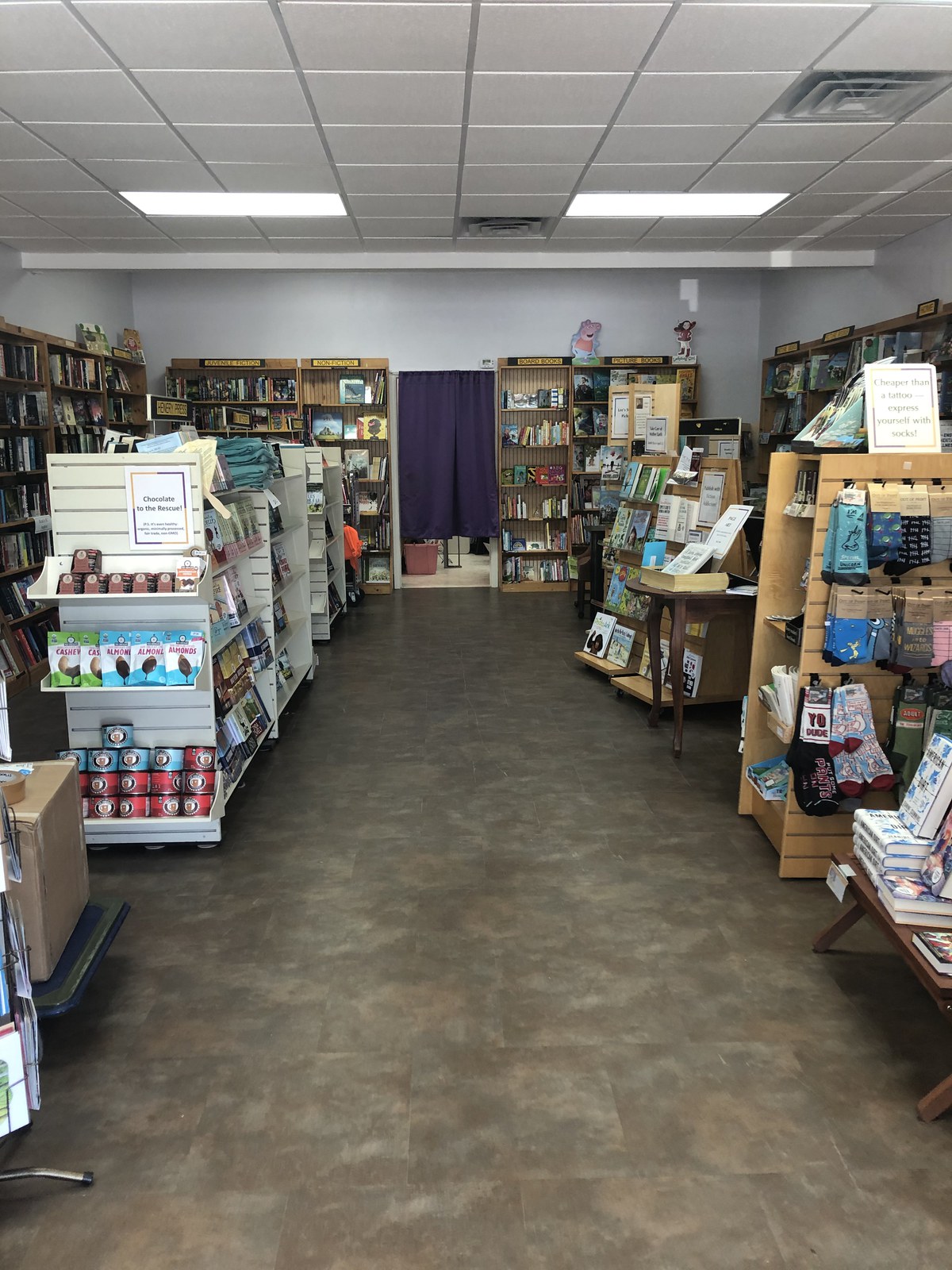 OWNER BIO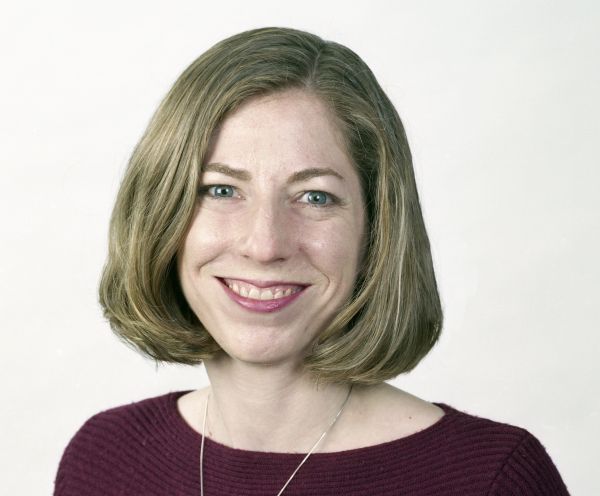 Fiction Addiction is owned and managed by Jill Hendrix. Mrs. Hendrix grew up in Greenville and was 1991 valedictorian of Southside High School and one of its first International Baccalaureate diploma recipients. She went on to graduate magna cum laude from Yale University with a B.A. in History.
She worked briefly in the Editorial Department of St. Martin's Press and then for a series of internet startups in New York City, including Juno Online Services. The startup bug proved contagious and she decided in 2001 to return home and open her own business, Fiction Addiction, which she has managed ever since.
In 2009, she launched the successful Book Your Lunch author event program, which has brought bestselling authors like Elin Hilderbrand and Dorothea Benton Frank to Greenville and introduced readers to debut novelists like Beth Hoffman. She has served as the Treasurer of the South Carolina Academy of Authors and is a past president of the Southern Independent Booksellers Alliance.
She recently started a bookstore coaching business as well. Learn more at her website http://www.jillhendrix.com
High-res photo for download: Jill Hendrix (300 dpi, TIF w/ LZW compression, 4931KB)
OUR HOURS 
Our hours are Monday through Friday, 10am-5:30pm and Saturdays 11am-4pm.
MORE INFO
MAILING LIST 
JOBS
We are not currently hiring. However, if you are awesome with people, fabulous on the computer, an avid reader, AND dying to work at Fiction Addiction for the paltry sum we can afford to pay you then you should call the store, ask for Jill, and do your best to convince her to interview you.
STORE POLICIES
SHIPPING
We ship both domestically and internationally. For domestic shipments, we typically use the US Postal Service. Large shipments may be sent via FedEx. We try to ship by the next business day after we receive your order. To determine what you will be charged for shipping and handling, please add to your shopping cart all the items you are interested in, click checkout, and follow the on-screen instructions. You will have an opportunity to cancel the order after you are shown the shipping and handling charges. 
Satisfaction Guaranteed! Upon prior notice, online purchases may be returned for any reason within 10 days of receipt.
SUBJECT TO PRIOR SALE
Please understand that we sell on other online venues as well as in our brick-and-mortar store and thus all orders are subject to prior sale.
PRIVACY POLICY
Click here to view our privacy policy.