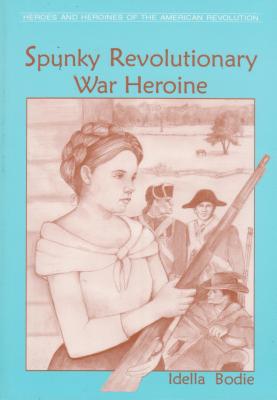 Stock Image
Author Name BODIE, IDELLA
Title SPUNKY REVOLUTIONARY WAR HEROINE
Binding PAPERBACK
Book Condition .
Publisher Sandlapper Publishing 2000
ISBN Number 0878441549 / 9780878441549
Seller ID 9780878441549N
Sandlapper Publishing 9/1/2000. New paperback.
Publisher Description
A series of biographies of men and women from South Carolina whose heroic contributions to the American Revolution were individually unique and helpful in fighting off the British during the War of Independence. These volumes spotlight Patriots whose valiant efforts helped defeat the enemy in our country's struggle for self-government. Offering concise, reliable information, the series celebrates the ordinary individuals whose courage and conviction serve as impressionable examples.
Presents the story of teenager Laodicea "Dicey" Langston who inherited her father's love of freedom. This young "spy" paid close attention to the words and actions of her Tory neighbors. Risking her life, she traveled on foot at night (believed to be about ten miles) to deliver a message of impending attack to her brother's Patriot camp.
Price = 10.95 USD