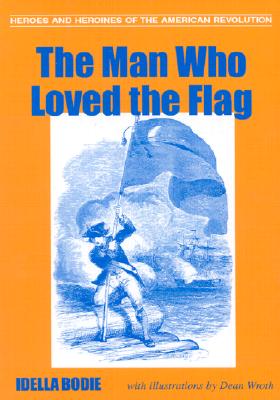 Stock Image
Author Name BODIE, IDELLA
Title MAN WHO LOVED THE FLAG
Binding PAPERBACK
Book Condition .
Publisher Sandlapper Publishing 1997
ISBN Number 0878441352 / 9780878441358
Seller ID 9780878441358N
Sandlapper Publishing 5/1/1997. New paperback. Illustrations by Dean Wroth.
Publisher Description
A series of biographies of men and women from South Carolina whose heroic contributions to the American Revolution were individually unique and helpful in fighting off the British during the War of Independence. These volumes spotlight Patriots whose valiant efforts helped defeat the enemy in our country's struggle for self-government. Offering concise, reliable information, the series celebrates the ordinary individuals whose courage and conviction serve as impressionable examples.
As British guns shelled the little palmetto log fort of Sullivan's Island known as Fort Moultrie, enemy fire broke the flag pole causing it to fall outside of the fort. Sergeant William Jasper leapt over the wall and saved the flag as cannons boomed and rifle fire showered around him.
Price = 10.95 USD