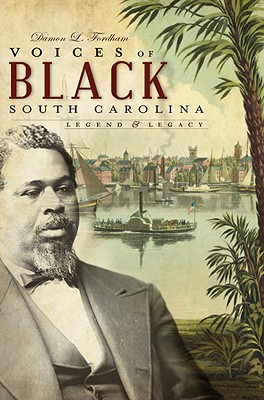 Stock Image
Author Name FORDHAM, DAMON L.
Title VOICES OF BLACK SOUTH CAROLINA: LEGEND & LEGACY
Binding PAPERBACK
Book Condition .
Publisher The History Press 2009
ISBN Number 1596296119 / 9781596296114
Seller ID 9781596296114N
The History Press 2/1/2009. New paperback.
Publisher Description
Did you know that eighty-eight years before Rosa Parks's historic protest, a courageous black woman in Charleston kept her seat on a segregated streetcar? What about Robert Smalls, who steered a Confederate warship into Union waters, freeing himself and some of his family, and later served in the South Carolina state legislature? In this inspiring collection, historian Damon L. Fordham relates story after story of notable black South Carolinians, many of whose contributions to the state's history have not been brought to light until now. From the letters of black soldiers during the Civil War to the impassioned pleas by students of 'Munro's School' for their right to an education, these are the voices of protest and dissent, the voices of hope and encouragement and the voices of progress.
Price = 19.99 USD