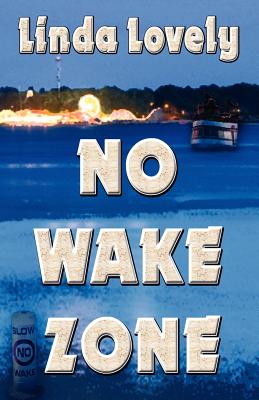 Stock Image
Author Name LOVELY, LINDA
Title NO WAKE ZONE
Binding PAPERBACK
Book Condition .
Publisher L&L Dreamspell 2012
ISBN Number 1603184856 / 9781603184854
Seller ID 9781603184854N
L&L Dreamspell 5/6/2012. New paperback. Signed by author.
Publisher Description
A murderer taps exotic biotech know-how to kill a billionaire and a passel of his heirs. Does greed fuel the killing spree or is it something more sinister? Visiting her crusty 79-year-old aunt in northern Iowa, Marley Clark tries to save a billionaire when he tumbles from an excursion boat captained by Marley's cousin. But the victim-founder of a biotech empire-is dead before his body hits the water. Soon Marley is consoling the widow, an old college friend and prime murder suspect. As Marley becomes embroiled in the investigation, members of the tycoon's family perish faster than overripe fruit, and the arrogant head of a security firm renews a vendetta. Once the murder spree is linked to biological weapons, Marley's former Pentagon boss joins the probe. To unmask the villains and protect her kin, Marley taps homegrown resources and debates the wisdom of trusting a handsome attorney with a suspicious past and a killer smile.
Price = 15.95 USD