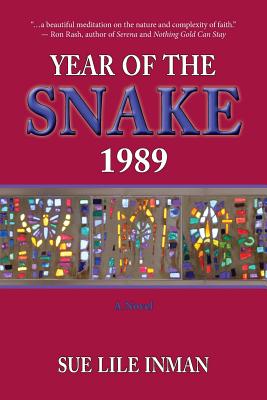 Stock Image
Author Name INMAN, SUE LILE
Title YEAR OF THE SNAKE: 1989
Binding PAPERBACK
Book Condition .
Publisher FPS 2015
ISBN Number 1934216232 / 9781934216231
Seller ID 9781934216231N
FPS 6/23/2015. New paperback. Author lives in Greenville and can personalize books. The year 1989 brings upheaval, betrayal, and change to David Archer, 53, minister of Harmony Presbyterian Church. He, his friends, family, and his nemesis – Deborah Baker, the new associate minister – struggle to find their rightful places despite their flaws and failings. Year of the Snake: 1989 is set in Upstate South Carolina after the textile industry's demise in the South and before the days of the Internet, smart phones, and tablets. It's a time of transition and transformation: the fictitious town of Goodwin embodies the New South, yet under the kudzu, the old still pulses. Signed by author.
Price = 19.99 USD