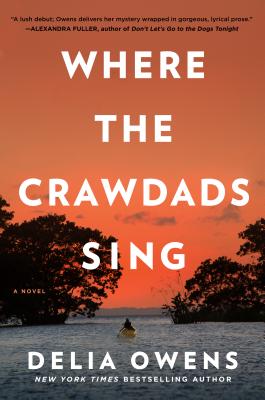 Stock Image
Author Name OWENS, DELIA
Title WHERE THE CRAWDADS SING
Binding HARDCOVER
Jacket Condition in Brand New jacket.
Publisher Putnam 2018
ISBN Number 0735219095 / 9780735219090
Seller ID 9780735219090N
Putnam 8/14/2018. New hardcover. in Brand New jacket. Signed by the author on a tipped-in page. Later printing. Store pick: A most amazing story, wonderfully and beautifully written about a child abandoned at an early age who learns to survive in the marsh land on the coast of North Carolina. An epic story of her life, of finding love, of betrayal, and of murder. You'll shed a few tears as you read… some of such sadness, a few of pure joy. I didn't want this book to end. -Nancy H., store volunteer Signed by author.
Price = 26.00 USD