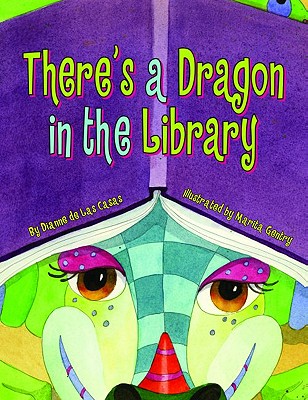 Stock Image
Author Name DE LAS CASAS, DIANNE
Title THERE'S A DRAGON IN THE LIBRARY
Binding HARDCOVER
Jacket Condition in Brand New jacket.
Publisher Pelican Publishing Company 2011
ISBN Number 1589808444 / 9781589808447
Seller ID 9781589808447N
Pelican Publishing Company 1/18/2011. New hardcover. in Brand New jacket. Later printing. Signed by author.
Publisher Description
"This dragon tale has all the elements to make it a modern classic and a storytelling staple." --Stephanie Bange, storyteller, children's librarian, and director, Charles and Renate Frydman Educational Resource Center, Wright State University "This clever story is sure to delight all lovers of dragons, books, and libraries. Repetition and refrain make it perfect for reading aloud at story time." --Gale Criswell, former children and teen services consultant, State Library of Louisiana Story time in the library had just come to an end when Max spies something amazing on one of the bookcases. It's a large, speckled egg that with a loud CRACK breaks to reveal a small dragon. But the dragon doesn't stay small for very long because he has a real appetite for books. Max tells his mom, the librarian, and even a policeman, but will anyone believe him before the dragon gobbles up the library? Fresh and bright illustrations bring this story of library adventure to life. A list of Max's "Book Care Tips" completes this fanciful tale for children, librarians, and anyone who has ever been enchanted by the wonders of the library.
Price = 4.25 USD