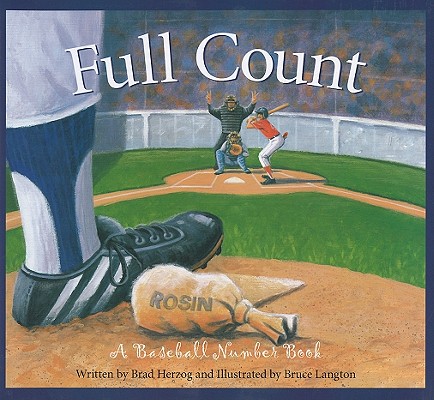 Stock Image
Author Name HERZOG, BRAD
Title FULL COUNT: A BASEBALL NUMBER BOOK
Binding HARDCOVER
Jacket Condition in Brand New jacket.
Edition First Edition, First Printing.
Publisher Sleeping Bear Press 2009
ISBN Number 1585364290 / 9781585364299
Seller ID 9781585364299N
Sleeping Bear Press 8/1/2009. New hardcover. First Edition, First Printing. in Brand New jacket. Illustrated by Bruce Langton.
Publisher Description
Following his H is for Home Run: A Baseball Alphabet, Brad Herzog once again steps to the plate to bring the game of baseball to fans of every age. Using numbers as its backdrop, Full Count: A Baseball Number Book goes behind the batter's box and into the dugout to explain game basics and showcase historic moments. Starting with the signal for a fastball (1), to the miles-per-hour speed on some of the fastest pitches ever thrown (100+), Full Count "pitches" the players, the plays, and pulse-stopping moments in America's favorite sport.
Price = 17.95 USD