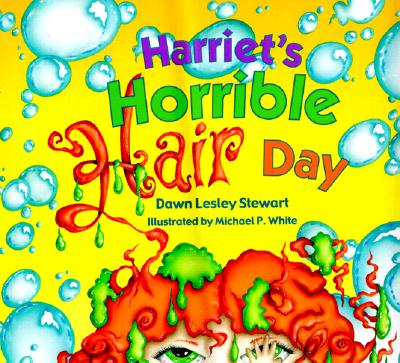 Stock Image
Author Name STEWART, DAWN LESLEY
Title HARRIET'S HORRIBLE HAIR DAY
Binding HARDCOVER
Jacket Condition in Brand New jacket.
Publisher Peachtree Publishers 2000
ISBN Number 1561451657 / 9781561451654
Seller ID 9781561451654N
Peachtree Publishers 5/1/2000. New hardcover. in Brand New jacket. Signed by the illustratorMichael P. White.
Publisher Description
Harriet is dismayed when her hair begins curling and popping out of her braids. Her sister and brother launch into a series of outrageous, hair-raising schemes to tame Harriet's wayward ringlets. This rollicking, boisterous tale will entertain young readers while helping them to see that the root of our problems is sometimes all in the way we look at them.
Price = 15.95 USD