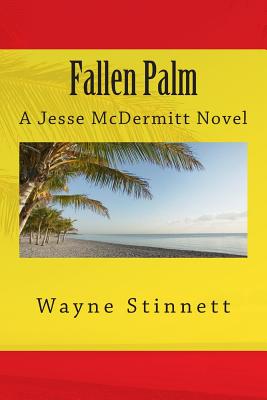 Stock Image
Author Name STINNETT, WAYNE
Title FALLEN PALM (JESSE MCDERMITT, NO 1)
Binding PAPERBACK
Book Condition Very Good.
Publisher CreateSpace 2013
ISBN Number 1492848190 / 9781492848196
Seller ID 9781492848196
CreateSpace 10/8/2013. Used paperback. Very Good. Signed by author.
Publisher Description
Jesse McDermitt lives alone on an isolated island in the Florida Keys, running a charter fishing business. Retired from the Marine Corps, he wanted nothing more than to relax, fish, dive and enjoy the laid back lifestyle of the islands. His old friend Russell dies in a mysterious scuba diving accident and Jesse becomes suspicious. When Russell's son comes to south Florida to ask Jesse if he would take him to a desolate reef to spread his dad's ashes, the two men find out that Russell was murdered and agree to hunt down the psychotic killer together, not knowing that their manhunt would lead them to a Caribbean terrorist cell. Meanwhile, a beautiful woman has returned to the Keys on a manhunt of her own, distracting Jesse. The search for lost Spanish gold, high speed boat chases, a demented killer, a secret government agency recruiter and even a powerful hurricane, won't stop Jesse from revenge.
Price = 3.00 USD