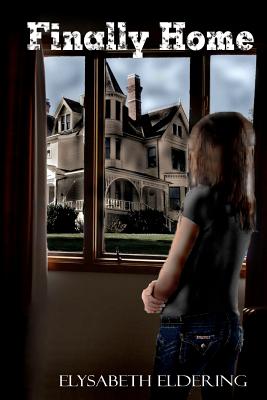 Stock Image
Author Name ELDERING, ELYSABETH
Title FINALLY HOME
Binding PAPERBACK
Book Condition .
Publisher CreateSpace 2011
ISBN Number 1449951937 / 9781449951931
Seller ID 9781449951931N
CreateSpace 11/21/2011. New paperback.
Publisher Description
Kelly Watson's father's company decides to move the family in the middle of a school year, Kelly's last year in middle school, to a podunk town that has Kelly up in arms. She meets Emma Cathcart who shows her around the town and even helps her discover some things about an old house that Kelly has a view of from her bedroom window. The house doesn't really seem haunted but has more of an eerie feeling to Kelly, like it keeps calling her, enticing her to come inside. With the help of Emma, Kelly discovers many family secrets and the family can come Finally Home. This is written similar to a Nancy Drew mystery. For e-signatures and personalized messages, please visit http: //www.kindlegraph.com/authors/elysabeth42 and request your personalized message and e-signature.
Price = 16.95 USD