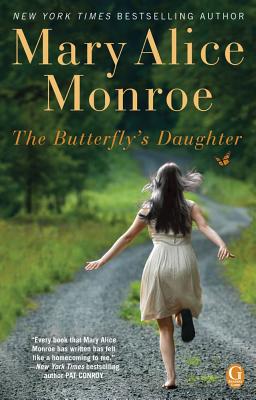 Stock Image
Author Name MONROE, MARY ALICE
Title BUTTERFLY'S DAUGHTER
Binding PAPERBACK
Book Condition .
Publisher Gallery Books 2012
ISBN Number 1439170681 / 9781439170687
Seller ID 9781439170687N
Gallery Books 4/17/2012. New paperback. 2012 SIBA Fiction Book Award finalist. Signed by author.
Publisher Description
"New York Times "bestselling author Mary Alice Monroe once again touches hearts with her unique ability to celebrate both the complexities of the human psyche and the splendor of nature.
Every year, the monarch butterflies--"las mariposas"--fly more than two thousand miles on fragile wings to return to their winter home in Mexico. Now Luz Avila makes that same perilous journey south as she honors a vow to her beloved "abuela"--the grandmother who raised her--to return her ashes to her ancestral village. As Luz departs Milwaukee in a ramshackle old VW Bug, she finds her heart opened by a series of seemingly random encounters with remarkable women. In San Antonio, however, a startling revelation awaits: a reunion with a woman from her past. Together, the two cross into Mexico to await the returning monarchs in the little village Abuela called home, but they are also crossing a border that separates past from present . . . and truth from lies.
Price = 16.00 USD