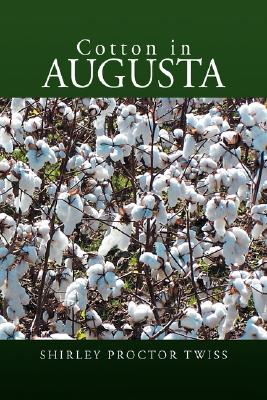 Stock Image
Author Name TWISS, SHIRLEY PROCTOR
Title COTTON IN AUGUSTA
Binding PAPERBACK
Book Condition .
Publisher Xlibris Corporation 2007
ISBN Number 1425770991 / 9781425770990
Seller ID 9781425770990N
Xlibris Corporation 12/28/2007. New paperback. We are the primary source for personalized copies of Shirley Proctor Twiss's books. If you'd like a personalized copy and can wait a few days until the author has a chance to swing by the store, simply send us an email with your personalization request or enter the information in the Comments box when checking out from our store website. Signed by author.
Publisher Description
Cotton in Augusta is not the usual tale of the genteel life of Southern ladies. It is a story of true heroines of the South who struggled against poverty, prejudice, class and the status of women to raise strong and successful families. Myra was a sharecropper's daughter who never knew the joys of childhood or leisure in her adult life. Her struggle was always to make the best of her circumstances to brighten the way for those she loved. It is a story of love, faith and a woman's search for meaning in an unjust world.
Price = 19.99 USD