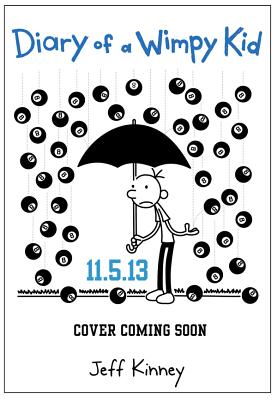 Stock Image
Author Name KINNEY, JEFF
Title HARD LUCK (DIARY OF A WIMPY KID, NO 8)
Binding HARDCOVER
Jacket Condition /No jacket.
Publisher Amulet Books 2013
ISBN Number 1419711326 / 9781419711329
Seller ID 9781419711329N
Amulet Books 11/5/2013. New hardcover. /No jacket. Later printing.
Publisher Description
Greg Heffley's on a losing streak. His best friend, Rowley Jefferson, has ditched him, and finding new friends in middle school is proving to be a tough task. To change his fortunes, Greg decides to take a leap of faith and turn his decisions over to chance. Will a roll of the dice turn things around, or is Greg's life destined to be just another hard-luck story?
Price = 13.95 USD