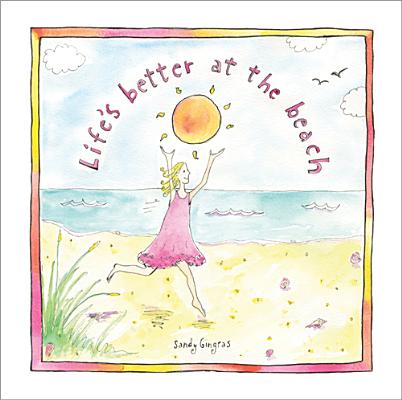 Stock Image
Author Name GINGRAS, SANDY
Title LIFE'S BETTER AT THE BEACH
Binding HARDCOVER
Jacket Condition /No jacket.
Edition First Edition, First Printing.
Publisher Sourcebooks Inc. 2013
ISBN Number 1402282001 / 9781402282003
Seller ID 9781402282003N
Sourcebooks Inc. 4/1/2013. New hardcover. First Edition, First Printing. /No jacket.
Publisher Description
With water lapping at your feet, sunshine on your face, and a cold lemonade in your hand, life truly is better in a beach chair. The perfect gift for anyone who appreciates the simple pleasures of beach life, Life's Better at the Beach is the latest book from celebrated author and artist Sandy Gingras. Let her calming watercolors and poetic prose wash over you, celebrating...
-Sandy toes and salty kisses
-Living easy and NOT multi-tasking
-Not lifting a finger
-Being as magical as a mermaid
-Basking in sunshine

Price = 12.99 USD