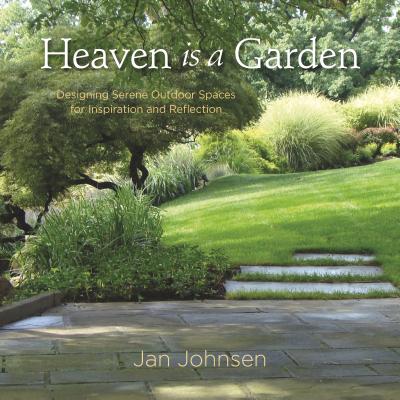 Stock Image
Author Name JOHNSEN, JAN
Title HEAVEN IS A GARDEN: DESIGNING SERENE OUTDOOR SPACES FOR INSPIRATION AND REFLECTION
Binding HARDCOVER
Jacket Condition /No jacket.
Publisher St. Lynn's Press 2014
ISBN Number 0985562293 / 9780985562298
Seller ID 9780985562298N
St. Lynn's Press 3/15/2014. New hardcover. /No jacket. Later printing.
Publisher Description
Heaven Is a Garden: Designing Serene Outdoor Spaces for Inspiration and Reflection offers a new way of thinking about creating peaceful backyard havens. Drawing from ancient traditions and the author's forty years of experience as a landscape designer, Jan Johnsen's richly photographed book explores "the power of place" and the surprising role that water, trees, color and sound play in transforming our state of mind. She shows how you can "attune" your garden using shape and light in innovative ways, and identify natural elements that can create a sense of calm well being. This deeply perceptive guide reveals how, with a new design approach to your garden, you can create a peaceful and beautiful place of serenity and delight. Jan Johnsen writes the popular Serenity in the Garden glob and Facebook page.
Price = 17.95 USD