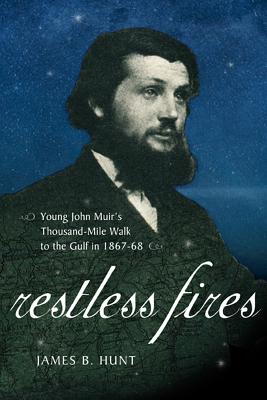 Stock Image
Author Name HUNT, JAMES B
Title RESTLESS FIRES
Binding HARDCOVER
Jacket Condition in Brand New jacket.
Publisher Mercer University 2012
ISBN Number 0881463922 / 9780881463927
Seller ID 9780881463927N
Mercer University 11/30/2012. New hardcover. in Brand New jacket.
Publisher Description
Restless Fires provides a detailed rendering of John Muir's thousand-mile walk to the Gulf based on both manuscript and published accounts. Hunt particularly examines the development of Muir's environmental thought as a young adult. The legacy of this walk is found in Muir's perceptive insights generated in part by his background and reading, and by his experience with the Southern environment and its people and plants during the walk. Muir witnessed the Civil War's devastating impacts and efforts towards Reconstruction on towns, villages, and people. This is one of the first books on John Muir's thousand-mile walk that places his journey in the context of the Civil War and Reconstruction, to which Muir gave only passing witness.
Price = 7.25 USD