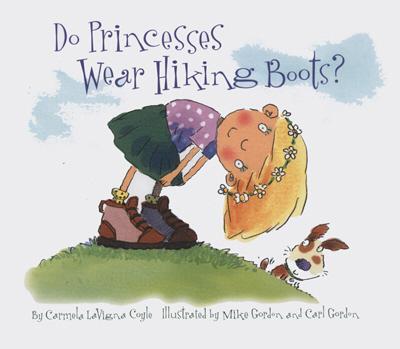 Stock Image
Author Name COYLE, CARMELA LAVIGNA
Title DO PRINCESSES WEAR HIKING BOOTS?
Binding HARDCOVER
Jacket Condition in Brand New jacket.
Publisher Cooper Square Publications 2003
ISBN Number 0873588282 / 9780873588287
Seller ID 9780873588287N
Cooper Square Publications 2/1/2003. Clearance book (50% or more off list price). New hardcover. in Brand New jacket. Illustrated by Mike Gordon and Carl Gordon.
Publisher Description
A girl asks her mother copious questions in this tale that encourages readers to follow their dreams.
Price = 7.98 USD