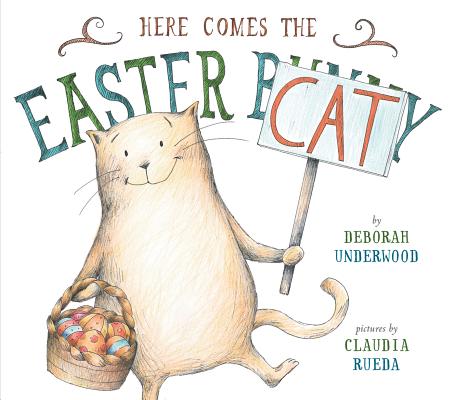 Stock Image
Author Name UNDERWOOD, DEBORAH
Title HERE COMES THE EASTER CAT
Binding HARDCOVER
Jacket Condition in Brand New jacket.
Publisher Dial Books for Younger Readers 2014
ISBN Number 0803739397 / 9780803739390
Seller ID 9780803739390N
Dial Books for Younger Readers 1/28/2014. New hardcover. in Brand New jacket. Later printing. 2016-17 SC Picture Book Award nominee. Illustrated by Claudia Rueda.
Publisher Description
A cat with flair to spare, an Easter Bunny with a job to do, and a hilarious break from sticky-sweet Easter fare for fans of Patrick McDonnell and the "Pigeon" books
Why should the Easter Bunny get all the love? That's what Cat would like to know. So he decides to take over: He dons his sparkly suit, jumps on his Harley, and roars off into the night. But it turns out delivering Easter eggs is hard work. And it doesn't leave much time for naps (of which Cat has taken five--no, "seven"). So when a pooped-out Easter Bunny shows up, "and" with a treat for Cat, what will Cat do? His surprise solution will be stylish, smart, and even--yes--kind.
An homage to classic comic strips from the author of "The Quiet Book" and "The Loud Book," this Easter treat has a bit of bite, a sweet center, and a satisfying finish--sure to inspire second helpings.
Price = 16.99 USD