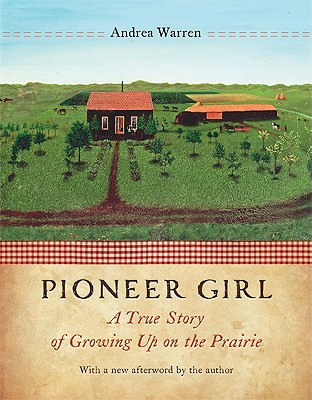 Stock Image
Author Name WARREN, ANDREA
Title PIONEER GIRL: A TRUE STORY OF GROWING UP ON THE PRAIRIE
Binding PAPERBACK
Book Condition .
Publisher Bison Books 2009
ISBN Number 0803225261 / 9780803225268
Seller ID 9780803225268N
Bison Books 9/1/2009. New paperback.
Publisher Description
"Pioneer Girl" is the true story of Grace McCance Snyder. In 1885, when Grace was three, she and her family became homesteaders on the windswept prairie of central Nebraska. They settled into a small sod house and hauled their water in barrels. Together they endured violent storms, drought, blizzards, and prairie fires. Despite the hardships and dangers, Grace loved her life on the prairie. Weaving Grace's story into the history of America's heartland, award-winning author Andrea Warren writes not just of one spirited girl but of all the children who homesteaded with their families in the late 1800s, sharing the heartbreaks and joys of pioneer life.
Price = 11.21 USD