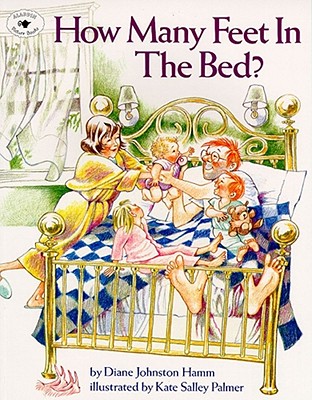 Stock Image
Author Name HAMM, DIANE JOHNSTON
Title HOW MANY FEET IN THE BED?
Binding PAPERBACK
Book Condition .
Publisher Aladdin Books 1991
ISBN Number 0671899031 / 9780671899035
Seller ID 9780671899035N
Aladdin Books 1/1/1991. New paperback. Signed by the illustrator, Kate Salley Palmer.
Publisher Description
Here is a fresh new counting book, filled with the happy helter-skelter of family life.
"How many feet are in the bed?" Two -- until more members of the family jump into the bed.
Price = 5.99 USD