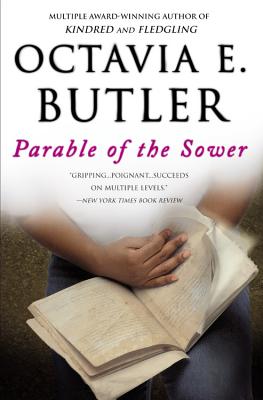 Stock Image
Author Name BUTLER, OCTAVIA
Title PARABLE OF THE SOWER
Binding PAPERBACK
Book Condition .
Publisher Grand Central Publishing 2000
ISBN Number 0446675504 / 9780446675505
Seller ID 9780446675505N
Grand Central Publishing 1/1/2000. New paperback.
Publisher Description
In a time of urban squalor, rampant violence, and deadly decay, anarchy rules in the war between the "haves" and the "have-nots." But for Lauren Olamina, a new hope is dawning when she leaves behind the environmental and economic chaos of Los Angeles and flees north with a tiny band of followers across a thousand miles of urban hell. There, in the stillness of the country, she starts the healing process and christens a new faith -- Earthseed -- the one salvation left for civilization.
Price = 15.00 USD