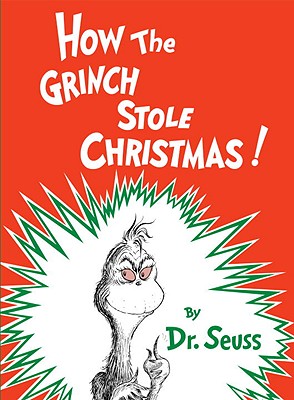 Stock Image
Author Name SEUSS, DR.
Title HOW THE GRINCH STOLE CHRISTMAS!
Binding HARDCOVER
Jacket Condition /No jacket.
Publisher Random House 1957
ISBN Number 0394800796 / 9780394800790
Seller ID 9780394800790N
Random House 10/1/1957. New hardcover. /No jacket. The Grinch has been foiled! To celebrate the 50th anniversary of its original 1957 publication, How the Grinch Stole Christmas! is available in a special foil-covered limited party edition.
Publisher Description
It's Christmas, and Dr. Seuss has a classic holiday tale that will make for the perfect gift. Join cherished characters The Grinch, Max, Cindy Lou, and the residents of Who-ville for a comical and heartwarming story about the affects the Christmas spirit can have on even the smallest and coldest of hearts.
"
Now "always" available with a foil cover "
Price = 16.99 USD