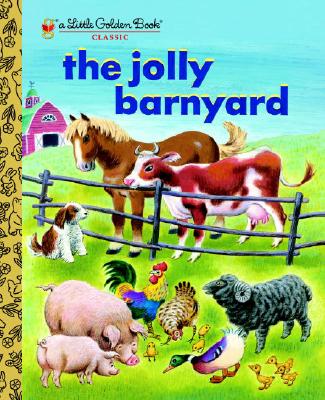 Stock Image
Author Name BEDFORD, ANNIE NORTH
Title JOLLY BARNYARD (LITTLE GOLDEN BOOK)
Binding HARDCOVER
Jacket Condition /No jacket.
Publisher Golden Books 2004
ISBN Number 0375828427 / 9780375828423
Seller ID 9780375828423N
Golden Books 5/11/2004. New hardcover. /No jacket. Later printing. Illustrated by Tibor Gergely.
Publisher Description
t's Farmer Brown's birthday, and the animals are deciding what they'll do for him on his special day.
""Cluck I will give him eggs," said the hen. / Said the rooster, "I'll wake him in the mornings, then." / "Baa-aa, we'll give him wool," said the sheep. / "For our fleece is soft and warm and deep.""
Price = 4.99 USD