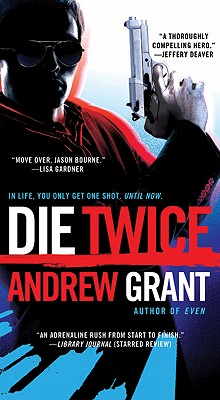 Stock Image
Author Name GRANT, ANDREW
Title DIE TWICE (DAVID TREVELLYAN, NO 2)
Binding PAPERBACK
Book Condition .
Publisher St. Martin's Press 2011
ISBN Number 0312537948 / 9780312537944
Seller ID 9780312537944N
St. Martin's Press 3/29/2011. Clearance book (50% or more off list price). New paperback.
Publisher Description
Obliged to leave New York City in the aftermath of his previous mission, David Trevellyan is summoned to the British Consulate in Chicago--the same office where, just weeks before, his new handler was attacked and shot by a Royal Navy Intelligence operative gone bad. His new mission: To find the rogue agent and put an end to his treacherous scheme. But soon Trevellyan finds that, once again, his only hopes of saving countless innocent lives lie not within the system, but in his own instincts and skills. Trust is an illusion--believe in the wrong person, and it will get you killed...
Price = 5.00 USD