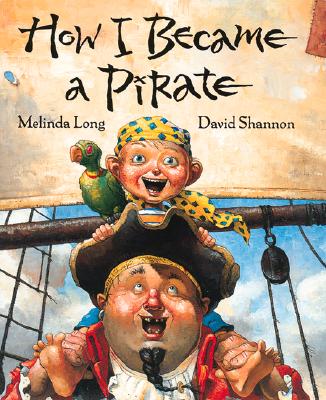 Stock Image
Author Name LONG, MELINDA
Title HOW I BECAME A PIRATE
Binding HARDCOVER
Jacket Condition in Brand New jacket.
Publisher Harcourt, Inc. 2003
ISBN Number 0152018484 / 9780152018481
Seller ID 9780152018481N
Harcourt, Inc. 1/1/2003. New hardcover. in Brand New jacket. Later printing. Illustrated by David Shannon. When Braid Beard's pirate crew invites Jeremy Jacob to join their voyage, he jumps right on board. Buried treasure, sea chanteys, pirate talk -- who wouldn't go along? Signed by author.
Publisher Description
"Pirates have green teeth--when they have any teeth at all. I know about pirates, because one day, when I was at the beach building a sand castle and minding my own business, a pirate ship sailed into view."So proclaims Jeremy Jacob, a boy who joins Captain Braid Beard and his crew in this witty look at the finer points of pirate life by the Caldecott Honor-winning illustrator David Shannon and the storyteller Melinda Long. Jeremy learns how to say "scurvy dog," sing sea chanteys, and throw food . . . but he also learns that there are no books or good night kisses on board: "Pirates don't tuck." A swashbuckling adventure with fantastically silly, richly textured illustrations that suit the story to a T.

Price = 16.99 USD