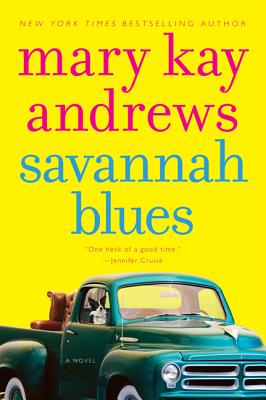 Stock Image
Author Name ANDREWS, MARY KAY
Title SAVANNAH BLUES (SAVANNAH BLUES, NO 1)
Binding PAPERBACK
Book Condition .
Publisher HarperCollins 2003
ISBN Number 0060519134 / 9780060519131
Seller ID 9780060519131N
HarperCollins 3/1/2003. New paperback. This light Southern mystery set in the Savannah antique world is perfect beach reading. Andrews also writes under the name Kathy Hogan Trocheck.
Publisher Description
Landing a catch like Talmadge Evans III got Eloise "Weezie" Foley a jewel of a town house in Savannah's historic district. Divorcing Tal got her exiled to the backyard carriage house, where she has launched a spite-fest with Tal's new fiancee, the elegant Caroline DeSantos.
An antiques picker, Weezie combs Savannah's steamy back alleys and garage sales for treasures when she's not dealing with her loopy relatives or her hunky ex-boyfriend. But an unauthorized sneak preview at a sale lands Weezie smack in the middle of magnolia-scented murder, mayhem...and more. Dirty deals simmer all around her--just as her relationship with the cutest chef in town heats up and she finds out how delicious love can be the second time around.
Price = 14.99 USD