Mystery Panel Book Talk & Signing
Thurs., Oct. 30th, 6:30pm
@ Fiction Addiction, $10*

Meet five mystery authors for a book talk, followed by Q&A and a book signing. Authors include Wendy Tyson, Bryan Robinson, and South Carolina authors Susan M. Boyer, John Carenen, and David Burnsworth.

*Note: Tickets are $10 each and can be redeemed toward the purchase of any of the featured authors' books prior to or at the event, and includes one admission pass to the event.

Click here to purchase tickets or for more information.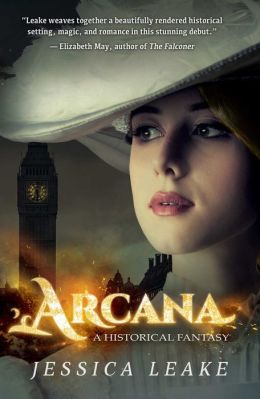 Jessica Leake Launch Party
Sat., Nov. 1st, 5:00-7:00pm
@ Huguenot Mill at the Peace Center, Free

Greenville author Jessica Leake will celebrate the launch of her debut novel, Arcana (hardcover, $24.99), a romantic, suspenseful, fantasy set in Edwardian London.

This event is free and open to the public, and Edwardian era hors d'oeuvres will be served. Fiction Addiction will have books for sale at the event.

Click here for more information.