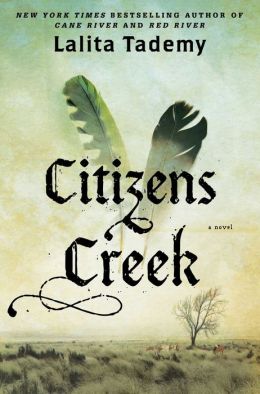 Citizens Creek
by Lalita Tademy
(Atria, hardcover, $26.00)
A poignant saga about an often buried part of american history. The story intersects that of indians and slaves in the south and the eventual migration along the trail of tears. From Cow Tom, sold to an indian chief at the age of ten, to his granddaughter Rose and how heritage and tradition central to her life. Filled with sorrow, triumph, and many tests of the human spirit, this book will be enjoyed by any fan of historical fiction. The historical background is very well represented and anyone interested in learning more about life during this period of time will appreciate this book.
-Recommended by Jackie (store volunteer)

This is the inaugural One Book, One South pick!