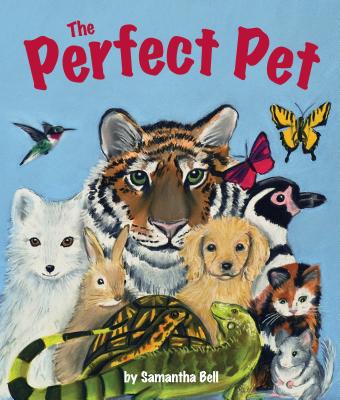 Stock Image
Author Name BELL, SAMANTHA
Title PERFECT PET
Binding PAPERBACK
Book Condition .
Publisher Arbordale Publishing 2013
ISBN Number 1607186330 / 9781607186335
Seller ID 9781607186335N
Arbordale Publishing 9/10/2013. New paperback.
Publisher Description
After begging for a pet, a child's mother finally says "yes." But which animal will be the best pet? Using animal classification and habitat needs, the child narrows it down from Kingdom Animalia, through invertebrates to vertebrates. Reptiles and amphibians are out, and birds and fish are soon off the list. That leaves mammals, but which one? An elephant won't fit through the door, and a tiger would be too hard to walk. What's a child to do?
Price = 9.95 USD