Award-winning author Pamela King Cable will be discussing and signing her debut novel,
Televenge
(Satya House Publications, paperback, $19.95), at Fiction Addiction on Friday, October 26th, at 7:00pm. Ms. Cable will talk for 20 minutes, take questions from the audience, and sign books.
This event is free, but RSVPs are requested.
Televenge charts the life of Andie Oliver, a faithful woman to God, to her handsome husband Joe, and to televangelist Reverend Calvin Artury, a Godfather in a Mafia of holy men. Raised to be subservient and submissive in the tradition of the Bible-belt South of the 1970s, she becomes a prisoner of the tradition. Her dream of children, home, and marriage falls apart when the ministry team hires Joe. Violence, abuse, debauchery, and infidelity ensue, and Andie is entangled in scandal. She must evade ruthless adversaries who will go to any length to protect their pastor. Therefore, Andie battles the darkest side of televangelism, forever changing a nation of evangelicals.
Vivid and tragic, Televenge exposes chaos in the mega-church and embraces those who discover unconditional love in a religious world fraught with fear and intimidation. In pitch-perfect voices, Pamela King Cable's emotionally rich debut novel, with extraordinary twists and hairpin turns, creates four remarkable characters who will stay with the reader long after they finish the book.
About the author: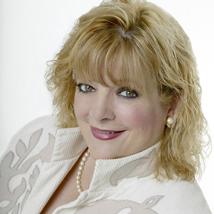 Author of the highly popular book
Southern Fried Women
,
Pamela King Cable
grew up during the '60s as a fundamentalist, attending revivals in tents, tabernacles, and clapboard churches. For twenty-five years, she was a member of a mega-church operated by a TV evangelist.
She attended the University of Akron and Kent State University. A decade in the making, Cable wrote Televenge to help herself heal after a bitter divorce, years of submission and even abuse; to show that pastors are human, and to encourage others struggling in dogmatic churches to hold their pastors accountable, share their stories, and save their families from ruin. It is a story of hope, a love story for the ages.
Cable now lives on a farm in Ohio with her husband Michael and is working on her next novel.